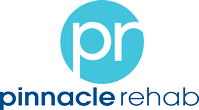 ALLIED HEALTH SYDNEY
Allied Health Australia has Peak Conditioning and Pinnacle Rehab businesses providing market-leading health and return to work services for their customers.
Pinnacle Rehab is accredited by the State Insurance Regulatory Authority and Comcare, and are also an iCare appointed Workplace Rehabilitation Provider in NSW.
Health care providers use facsimile extensively for health care information. Allied Health have used BNS's fax server technology on-premises with Telstra ISDN for many years because it offered a direct to fax network connection.
The Challenge
With the rollout of NBN, Telstra services such as ISDN are being disconnected forcing customers to change their telephony mix.
Allied Health at the same time had a cloud-first strategy which it discussed with BNS.
Essentially, the challenge was how to provide secure fax communications from Microsoft Azure without using on-premises phone lines.
The Solution
Anticipating the needs of customers like Allied, BNS had already teamed up with Comvergence, a national telephony service provider based out of Melbourne. Comvergence provided a secure IP\SEC tunnel between its network and the Allied Azure tenancy.
Professional Advantage Sydney provided Allied with professional services moving their IT infrastructure to Azure.
BNS designed the solution allowing Professional Advantage to configure the IP\SEC tunnel from an Azure firewall to Comvergence. BNS's fax server securely delivers fax images between Azure and Office 365 using transport layer security (TLS). No fax images are stored outside of Allied's Azure \ Office 365 tenancy. Comvergence provides only a SIP to PSTN switched voice call within their network. Click here to view FAX Datasheet
Business Benefits
Allied was able to maintain secure fax services using BNS's trusted fax server technology within Microsoft Azure.
Comvergence was able to manage the port of ISDN and 1300 numbers from Telstra to its network providing a smooth transition of fax numbers.
Allied was able to remove all remaining hardware on-premises including Telstra ISDN services.