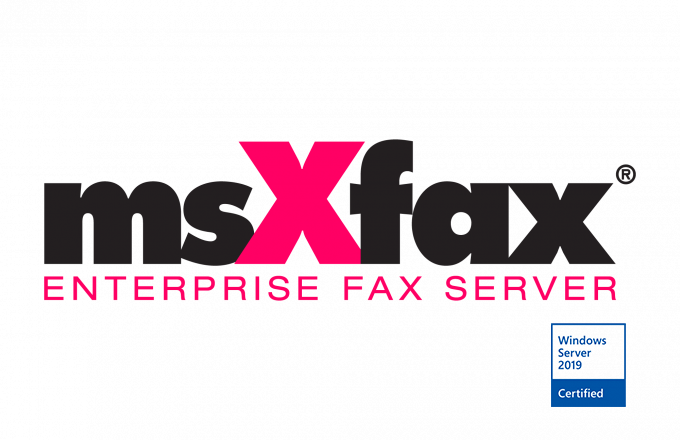 msXfax Enterprise Fax Server for Office 365 & Microsoft Exchange
BNS Group's msXfax Enterprise fax server is a virtual machine fax server with Cloud Connectors to allow it to connect to Exchange on-premises, Exchange Online (Office 365 email) or other email systems.
msXfax can run in AWS, Azure or on your own hypervisor platforms. msXfax is a powerful and flexible fax over IP solution supporting T.38 real-time fax over IP and G.711 fax pass-through.
System Architecture
The solution connects to Exchange Server on-premises (2010 or better), Office 365, Gmail for business or any other IMAP/SMTP compliant messaging system.
msXfax manages outbound and inbound fax calls, delivering them efficiently to the correct destination. msXfax is scalable up to 60 fax channels per fax server VM. Note the minimum license of msXfax itself is 10 channels. However, you can license a smaller number of SIP channels to have a smaller number of active fax SIP channels.
It is an ideal solution for large enterprise customers or even small sized businesses who understand the importance of maintaining privacy in fax communications with their customers and trading partners.
msXfax conforms to the Australian Information Security Manual for network separation and Email Protective Marking checks, audit and compliance.
msXfax can be used in AWS, Azure or any other data centre together with SBC's on-premises or a qualified SIP Service provider.
msXfax supports Windows Server 2016 or better 64bit.
BNS has certified solutions with Ribbon (Sonus) Session Border Controllers (SBCs) and service providers such as Comvergence Australia.