About BNS Group
BNS Group is a privately owned company based in Sydney and Canberra focused on secure enterprise FAX and SMS messaging. BNS manufactures commercial software products on the Windows platform which are licenced to customers and reseller partners globally. BNS Group first started its business in 1989 developing fax server software based on Brooktrout & Eicon Networks technology.
BNS Group is now on LinkedIn, make sure you visit regularly to get the latest news, and make sure you follow us to stay in touch!
Today, BNS provides virtualised FAX and SMS messaging solutions using industry-leading partners and continues to enhance its technology to operate in cloud computing networks.
BNS's enterprise FAX technology 'msXfax' is designed best to work with Microsoft Exchange and Office 365 but can work with any IMAP\SMTP based network.
BNS's enterprise SMS text messaging technology 'msXsms' is designed best to work with Microsoft Exchange and Office 365 but can work with any IMAP\SMTP based network.
BNS focuses on providing FAX and SMS messaging solutions with a specific focus on meeting standards such as the Australian Government protective marking standards.
BNS has decades of experience building fax server solutions utilising technologies from industry leaders: TE-Systems, Brooktrout, Dialogic, Sonus/Ribbon Communications and Audiocodes.
In 2016, BNS fully tested its new virtual SIP based fax server technology with TE-Systems XCAPI and Ribbon Communication Session Border Controllers (SBC) providing a reliable platform for SIP based faxing. With extensive interoperability provided by XCAPI, msXfax enterprise version 8.x now offers interoperability with a range of unified communications platforms.
BNS's customers include Australian Taxation Office, Defence, Computershare, Panalpina Freight, Suncorp Group: Suncorp Bank and Insurance, AAMI, GIO & Shannons.
BNS has won many awards over the years, including:
AIIA ACT State iAward 2010 for its SMS solutions used by Suncorp Insurance Group in the Queensland floods of 2010.
AIIA ACT State iAward in 2012 for its unclassified fax solution to help prevent WikiLeaks by fax using Ricoh multi-function devices.
BNS has been a certified Microsoft developer partner since the early 1990's.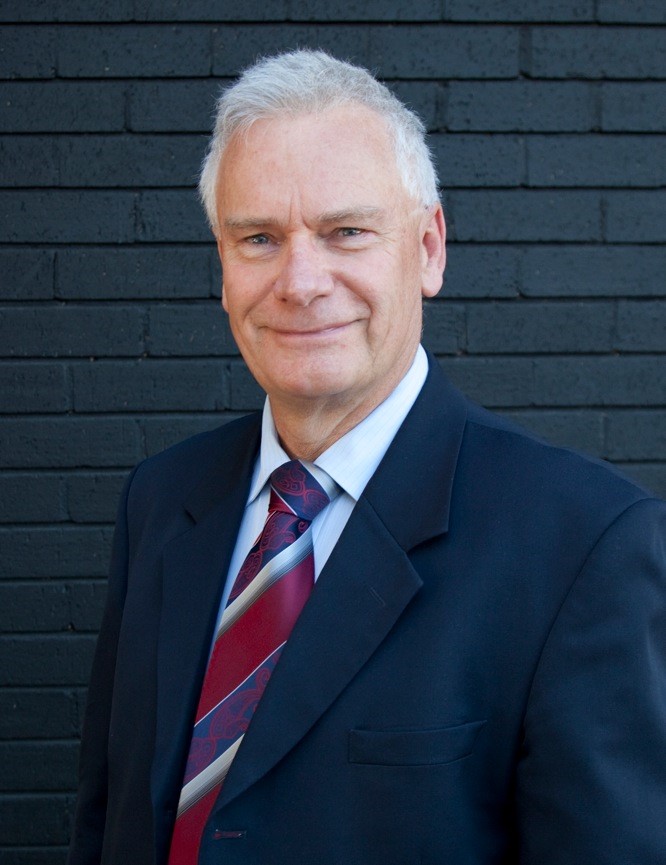 Laurence Buchanan
Founder & CEO
"A profound desire to understand how things grow, change, and adapt has underpinned the way I contextualise the world around me."
Learning by doing, I started out as a commercial apprentice in Chippenham UK in 1974. Working for an engineering company exposed me to the early days of computers used in manufacturing, and I was captivated by how these machines could grow, change and adapt businesses. I loved this brave new world of computers, and I still do almost four decades later.
Partnering with Clive Pereira in 1989, and upon finding synergy in our approaches, experience, values and shared love of mathematics, the Better Network Services Group (BNS Group) was born.
31 years later we are still finding trusted solutions for our client's problems and then taking them on the journey together, collaboratively creating better ways of doing business in a rapid-paced new tech world.
Clive Pereira
Founder & Technical Director
"Never turning away from a challenge has been a mindset that has kept me true from the early days to these fast paced times."
Knowing that challenges are perfect opportunities to learn, led me from my home in East Africa to the UK for my early studies, and finally to Australia where I could truly develop my analytical mind; completing a Bachelor degree in Computer Science at the University of Technology Sydney.
I started out as a junior programmer working on the Commercial & General Acceptance Limited computer systems; and worked my way up in subsidiaries of NAB, Deloitte and Wang Computers, taking with me tools to solve new problems.
Partnering with Laurence Buchanan in 1989, and upon finding synergy in our approaches, experience, values and shared love of mathematics, the Better Network Services Group (BNS Group) was born. 31 years' later we are still finding trusted solutions for our client's problems and then taking them on the journey together, collaboratively creating better ways of doing business in a rapid paced new tech world