BNS Group's msXsms SMS Connector is an enterprise-grade SMS solution that can consolidate different messaging requirements across multiple companies and departments to a single robust, reliable and scalable messaging platform allowing better cost management, compliance and controls.
msXsms uses open and industry standards SMPP & SMTP protocols. The absence of an open standards-based SMS gateway compliant with Australian Government Security guidelines was another key driver for commercial development of msXsms.
Benefits of using the msXsms platform include:
Easily on-board business applications with minimal coding
Avoids any future re-programming should the underlying SMS provider change
Avoids using proprietary REST APIs unique to a single SMS provider
Allows high availability message routing within the enterprise messaging backbone (eg: multiple exchange transport servers)
Allows production to DR failover of SMS traffic.
Allows multiple SMS providers to be supported for high availability at the SMS provider level.
Primary and backup SMS providers are switched automatically without any application changes.
Industry-standard SMPP implementation at the SMS server supports many SMS service providers allowing best possible contract rates to be negotiated.
Allow distributed applications to use internal email as a store and forward system
SMS Server provides built-in safety guards.
For example, it will check for duplicate messages to the same mobile over a 24 hour period. This is configurable.
Ideal for Government as the platform supports the Australian email protective marking standards 2018.3.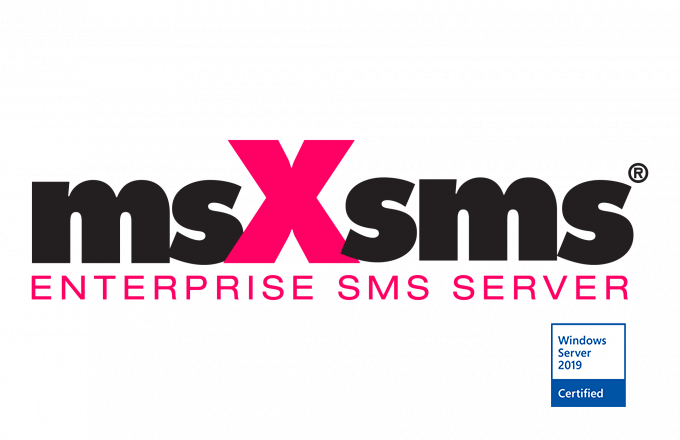 msXsms Enterprise SMS Server for Office 365 & Microsoft Exchange